Houston, Can you Hear me?!
As a part of Social Media Week, or what we have lovingly been calling #SMWHOU all week, Cactus Music put together and interactive contest asking Houstonians to vote on their favorite song by a local band. The votes are in, tallied up and the crowd sourced list of Houston favs is out! Lucky fans gathered last night at Cactus Music to hear the playlist played for the first time, publicly.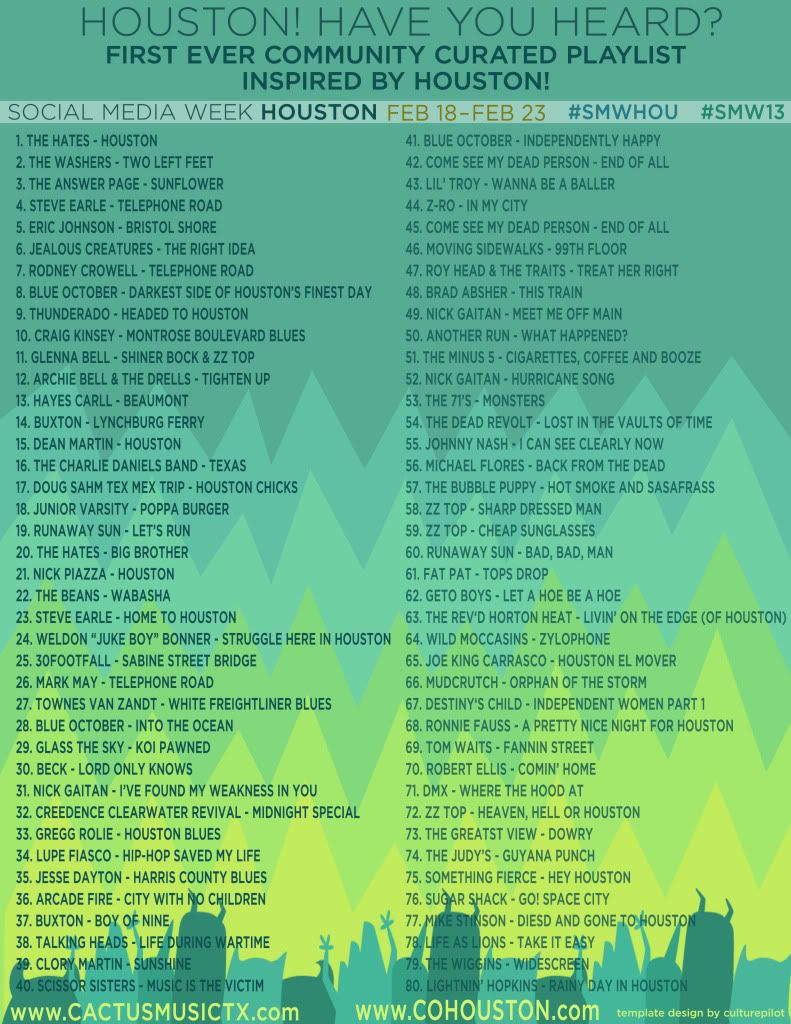 Did you vote? Are some of your favorite songs on this list?